We created a 30% off coupon code for Standing Plant Root Remover Tool Weeder For Weeding Out Your Garden Weed Puller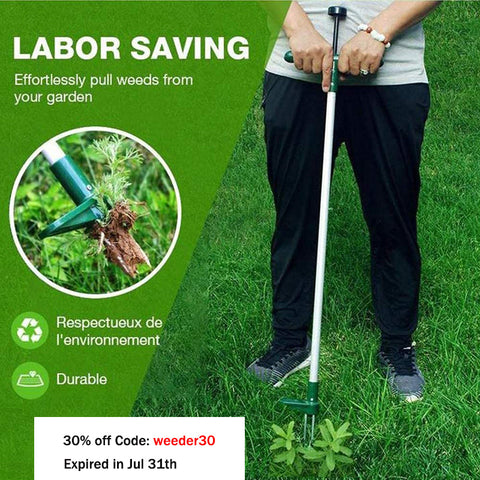 After using this coupon code, you will save $8.99. You only need pay $20.99 with free shipping.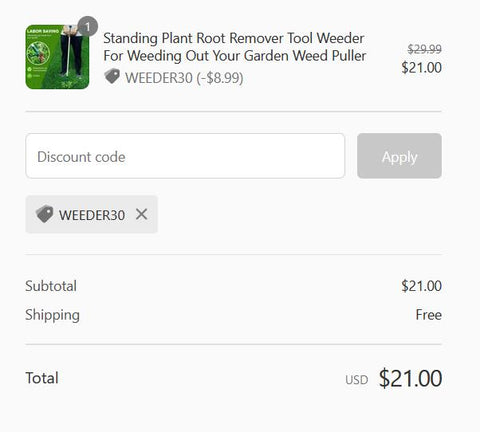 Product Link:
https://frugalwish.com/products/standing-plant-root-remover-tool-for-weeding-out-your-garden
Code: weeder30
The code will be active from today until Jul 31.

Product description:
Save time, protect your back and protect the environment. Weeding was never been so gentle on the back;
Protects the back by weeding while standing;
Ergonomic handle for easy, fast work;
Steel claws grab the weeds;
Specifications:
Rod material: aluminu;
Claws material: steel;
Handle and frame material: plastic;
Dimensions: Length: 104cm;
T-Handle Width: 21cm;
Total Depth: 4.5cm;
Package Included:
1 * Weeder
Any question, please feel free to contact us at support@frugalwish.com