Promotion 2

| | | |
| --- | --- | --- |
| Buy Two Get 30% OFF | Price: $27.98 | Code: Ring30 |
| Buy Three Get 40% OFF | Price: $35.98 | Code: Ring40 |
| Buy Four Get 50% OFF | Price: $39.98 | Code: Ring50 |
The Faith Ring is a great way to stay connected with family. We have had so many stories of grandmothers buying these rings for granddaughters, and we couldn't be any more happy for them. The Faith Ring that we have designed is absolutely beautiful and meant to be worn by anyone.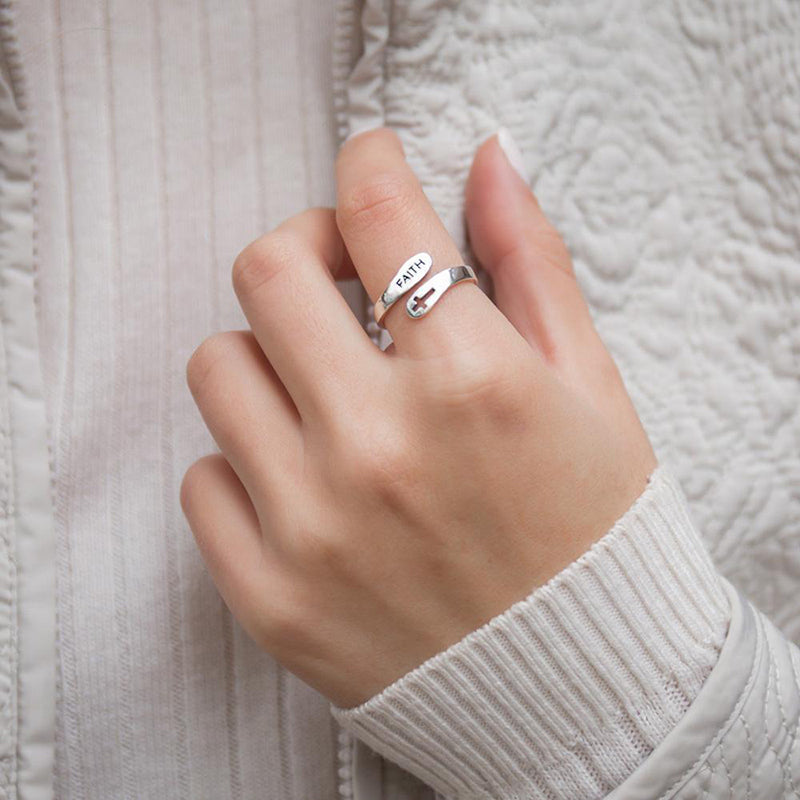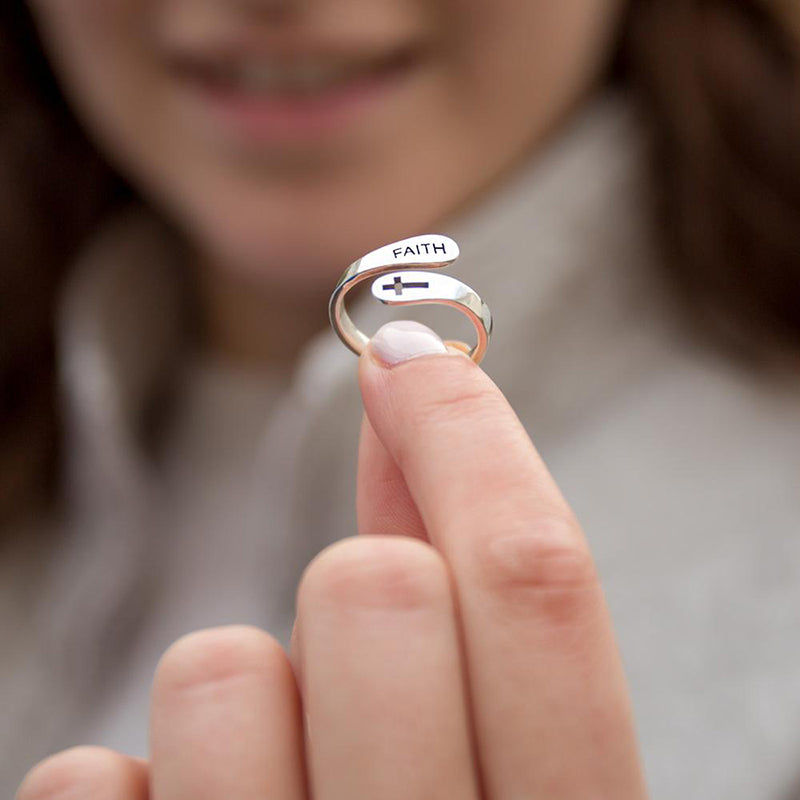 PREMIUM MATERIALS
Our Faith Ring is made from Pure 925 Sterling Silver, allowing you to wear it all day and all night without worrying about damaging it. Since it is made from 925 Sterling Silver, it won't rust, turn green or tarnish.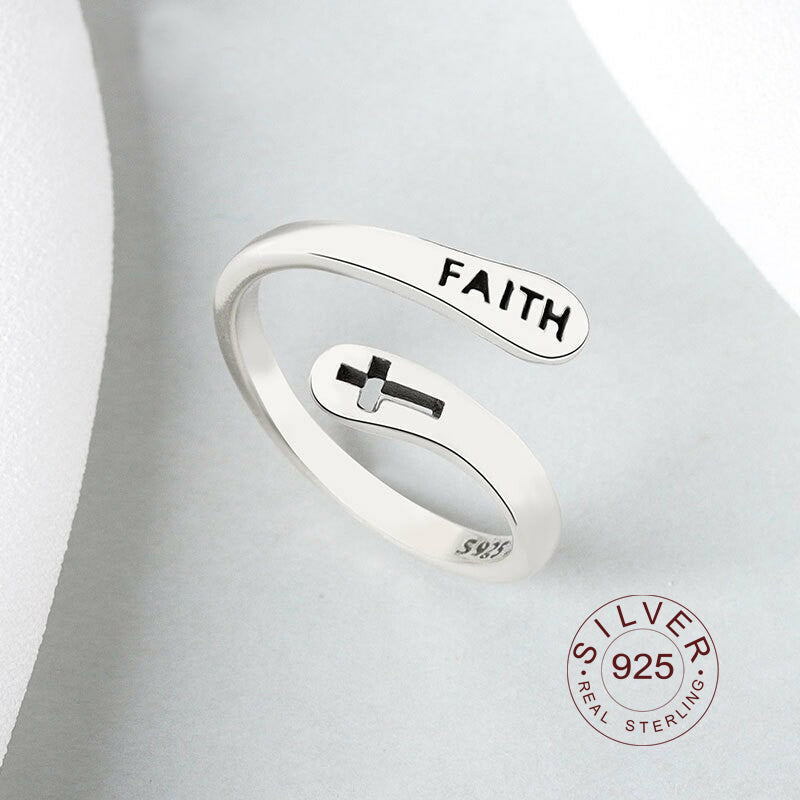 A PERFECT GIFT
The Faith Ring acts as an absolutely fantastic way to spread the Gospel, as well as provide a gentle reminder to everyone that faith can deliver you through all aspects of life.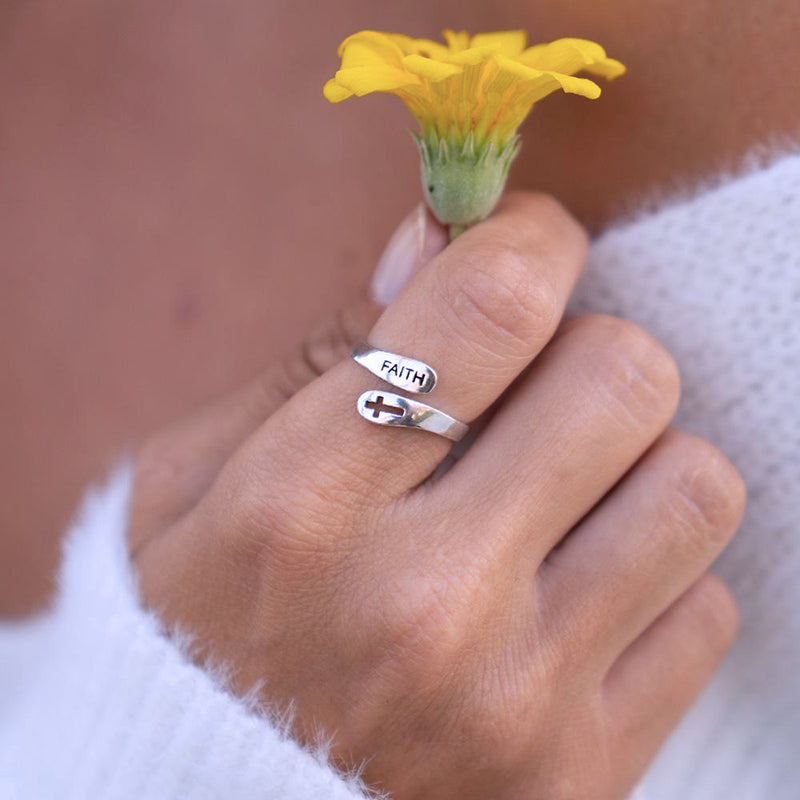 STAY FOREVER CLOSE
With our Faith Ring, the goal is not to be flashy. The goal is not to be extravagant. The goal is to have the Word of God with you at all times, keep you close to your loved ones, and open yourself up to conversations of Faith with others.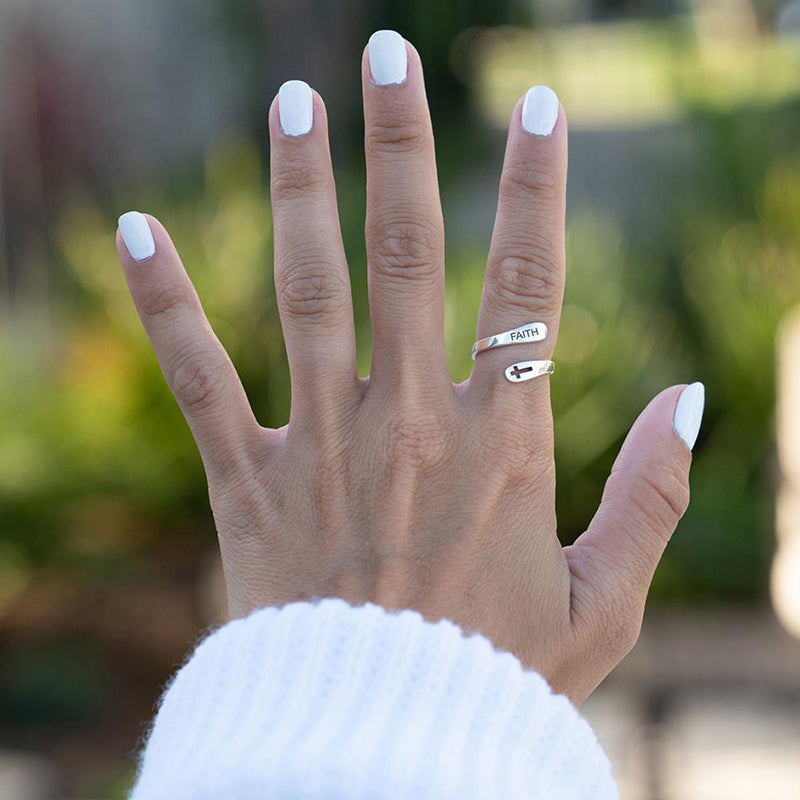 Included with your order: Free Velvet Gift Bag!
We understand that not everyone is purchasing our rings for themselves. Perhaps it is for a niece's graduation, or a granddaughter's birthday. Whatever the occasion is, we have you covered. Each order comes with 1 Premium Velvet Bag per ring, so you can rest assured that your gift giving experience is as beautiful as the ring itself.